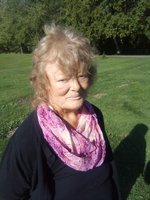 Melissa J. Waugh
Melissa J. Waugh, 43 of Troy, died suddenly on Tuesday, February 28, 2017, at her home. Melissa was born in Albany, NY to Rick and Marybeth Jarvet Waugh. She lived in Albany until moving to Troy nine years ago.
Melissa earned an Associates degree in Early Childhood Development from Hudson Valley Community College.
Melisse will be remembered as a kind hearted and loving mother who always did what she needed to do for her family. She always had her "best friends" back. She loved long walks and beautiful sunsets.
Besides her parents Rick and Marybeth of Tampa, FL, she is survived by her two sons: James Roland Waugh of Florida and Dylan L. Reece of Troy, NY, and a brother; Gregory Waugh of MN.
A Service of Remembrance will be observed on Wednesday, March 22, 2017 in the Chapel at Riverview Funeral Home, 218 2nd Avenue (corner of 104th Street) Lansingburgh. A period of visitation will be held prior to the service on Wednesday, March 22nd from 11am to 12:45pm. Interment will follow at Elmwood Hill Cemetery, Belle Avenue, Troy, NY.
Those who wish to remember Melissa in a special way may make a contribution in her memory to: "Shatterproof" Foundation at: www.shatterproof.org or: The Wounded Warrior Project online at
www.woundedwarriorproject.org.