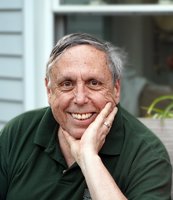 Robert Francis McCrea
Troy, NY
Robert Francis McCrea, 69 of Lansingburgh, passed away surrounded by his loving family on Wednesday, March 15, 2017 at Samaritan Hospital after a short illness.
Robert was born to the late Francis J. and Carol M. Sans McCrea in Troy, NY on May 28, 1947. He was a lifelong resident of Troy and attended local schools.
Robert proudly served in the US Army from 1966 to 1969 obtaining the rank of PFC.
Robert is survived by his 5 children: Tina, Robert, Danny, Heather and Michael. He is also survived by his siblings: Steve (Donna) McCrea of Troy, Candy (Ed) Lord of Queensbury, Tim (Ruth) McCrea of Troy and Maryann (Dave) Smith of Mechanicville; nephews: John, Jeff, Steve and Adam; nieces: Kelly, Stacy and Jenna whom he shared a special bond along with her three daughters: Amiyah, Jaylynn and Brooklyn.
Funeral Services will be conducted from the chapel of the Riverview Funeral Home on Monday, March 20th at 11:30 am with Fr. Randall Patterson officiating. Relatives and friends are invited to attend and may also visit at the funeral home on Monday morning from 9:30 to 11:15 prior to the service. Interment, with full military honors, will follow at the Gerald B.H. Solomon Saratoga National Cemetery, 200 Duell Road, Schuylerville, NY 12871, at 1 PM.
In lieu of flowers, those who wish to remember Robert in a special way may make a contribution in his memory to The American Lung Association on-line at: www.lung.org/donate/. For on-line condolences please visit: www.TheRiverviewFuneralHome.com.