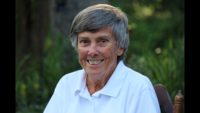 Sasha Levy
Sasha Levy, born April 15, 1995, passed on to a better place on Saturday April 15, 2017 at Cincinnati Children's Hospital in Ohio after a courageous battle with HLH and Lymphoma.
Sasha had two passions in her life. One was Anime. She happily looked forward to attending conventions where she would meet people with similar interests. The second passion was the welfare of animals. Sasha had strong feelings regarding animals that were not being cared for properly.
Sasha is survived by her parents Joseph Levy and Renee Lanciault, her sister Justine Levy and other family and friends.
A prayer service will be held on April 29,2017 at 3pm at Riverview Funeral Home, 218 2nd avenue Troy, NY 12180. Friends and family are welcome from 1:00-3:00pm. This is a celebration of Sasha's short but full life. The family is requesting rather than dark attire that all feel free to wear bright colors.
In lieu of flowers, donations in Sasha's name can be made to Saratoga County Animal Shelter, 6010 County Farm Road Ballston Spa, New York 12020