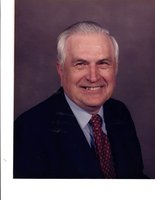 Gary P. Troue
Gary P. Troue, 58, of Troy, passed away on Saturday evening, April 22, 2017, at St. Peter's Hospice Inn, surrounded by his family, after a long battle with cancer.
Gary graduated high school in Troy at the La Salle Institute. Having completed his undergraduate degree at Northeastern University in Boston and his Juris Doctorate at Western New England University, Gary became an attorney for the family law practice in Troy, where he worked for many years until the NYS Dept. of Labor, where he worked for over 20 years until his passing.
Aside from his career, Gary most enjoyed traveling with his three daughters, Kathryn, Colleen and Caroline Troue, all of whom survive him. Gary is also survived by his two sisters; Sherry (John) Gilmore and Pamela Troue. He was predeceased by his parents, Joseph Paul and Nancy (nee` Doyle) Troue, and his brother Craig Troue.
On Friday, April 28, family and friends are invited to attend a period of visitation at Our Lady of Our Lady of Victory Church, 55 N. Lake Avenue, Troy, beginning at 10 AM. Immediately following, a Funeral Service will be held at 11 AM.
In lieu of flowers, the family asks for donations to be made to either the Cancer Research Institute via the Gary Troue Memorial page at https://goo.gl/Ka96mn or to the Devin Suau DIPG Fundraiser at https://www.gofundme.com/devin-needs-your-help.