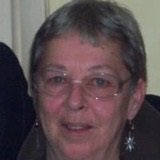 Rev. Leonard L. Wooten
Rev. Leonard L. Wooten, 69 of Catskill St., Albany passed away on Sunday, June 25, 2017 at St. Peter's Hospital after a long illness. Leonard was born in Kingston, NC to the late Leonard and Sudie Kennedy Wooten.
Leonard is survived by his wife, Irma J. Wooten, his children: John Chaney, Fred (Laglinda) Chaney, Adrien Chaney, Adrienne Mobley all of Albany and Shfarial Wooten of MS. He is also survived by 14 grandchildren, 7 great grandchildren as well as a host of nieces, nephews; especially Maurice Wooten along with cousins, brother's and sister's-in-law.
The Home Going Celebration will be conducted on Friday, June 30, 2017 at 12 Noon from the Chapel of the Riverview Funeral Home, 218 2nd Avenue (corner of 104th St.),Troy, NY 12180. Relatives and friends are invited to attend and may also call at the funeral home on Friday morning from 10 until Noon.