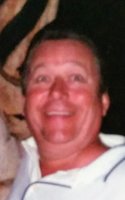 Thomas J. Adair
East Greenbush, NY
Thomas J. Adair, son of the late Arthur and Mary (Chambers) Adair was born in Bedford Stuyvesant Brooklyn, on March 6th, 1934 and passed away peacefully with his wife by his side late Wednesday night. He was predeceased by his son, Michael A. Adair; daughter and son-in-law, Karen and Glenn Taylor; and a grandson, Marty Adair. He was also predeceased by 4 sisters, 2 brothers, and one niece. He is survived by loving wife, of 61 years Marion (Zadrozny) Adair; loving daughters, Mary (Kevin) Fuerst, Trish (Jay) Ashley, Alison (Steve) Knapp, Joanne (Chris Donato) Adair; and daughter-in-law Linda Adair; his nephews, Chris, David, John "Nokki" and Peter Sgouromitis, Sean and Kevin Adair and several other nieces and nephews; 7 cherished grandchildren, and 5 great-grandchildren.
Thomas was a member of the Northeast Carpenter's Union Local 370 for five decades. He served as a Carpenter, Foreman and Superintendent for major construction companies; General Electric, MLB Industries, McGrath Industries, and Baron Construction, from where he retired in 2005 at the age of 72.
He was a member of the Rensselaer Elks Lodge #2073 for 52 years and an avid Bingo worker. He was also an Assistant Boy Scout Leader for 2 years.
Please join us in celebrating his life at Holy Spirit Church on Columbia Turnpike in East Greenbush, New York on Thursday, July 6th, 2017 from 4-7pm with a gathering at Melvin Roads American Legion Post afterwards. In lieu of flowers, contributions can be made to the North Eastern Lyons Sight Society and Becky's House of St. Peter's Hospital.