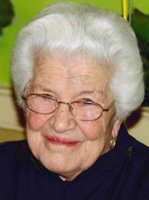 Pietro G. Gigliotti
Troy, NY
Pietro G. Gigliotti, passed away on Wednesday, July 5th at his 6th Avenue home surrounded by his loving family, after a long and brave battle with pancreatic cancer, he was 53 years old. Pietro was born in Albany, NY to Eugenio and Lorraine Lawyer Gigliotti, they moved when Pietro was at an early age to Rensselaer and he went on to graduate from Rensselaer High School.
Pietro was employed by Railex Corp. at the Rotterdam Industrial Park before illness caused him to seek early retirement. He served in the US Army from 1981-1985.
A loyal friend, who would do anything he possibly could for you, Pietro was a devoted family man.
He is survived by his wife, Holly A. Mason Gigliotti and his adoring children:
Pietra and Emilio Gigliotti. He is also survived by three siblings; Eugenia, Angelina and Emilio Gigliotti all of Rensselaer.
As per his wishes there will be no funeral or visitation.
To remember Pietro in a special way a donation in his memory may be made to The Mohawk-Hudson Humane Society, 3 Oakland Avenue, Menands, NY 12204.