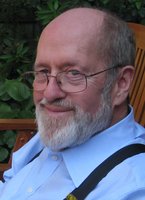 Margaret A. "Meg" Smith
Troy, NY
Margaret A. "Meg" Smith, 66, of Lansingburgh, died peacefully at her home on Tuesday, November 7, 2017. Meg was born in Troy on April 17, 1951, a daughter of James Smith and Carolyn A. Link. She resided in Troy and North Carolina.
She attended Catholic High School and received her nursing degree from the University of Albany. She spent her life as a nurse working at The Eddy and United Health Group and was a devoted volunteer of Peter Young Housing for over 40 years. Meg also enjoyed caring for animals.
Survivors include her cousins: Edward Wilson and Theresa Mruz. Besides her parents, Meg was predeceased by her beloved step-father William D. Maloney, Sr.
A Mass of Christian Burial will be offered at 10 AM on Friday, November 17, 2017, at St. Anthony of Padua Shrine Church, 28 State Street, Downtown Troy. Interment will follow in St. Peter's Cemetery, Troy. In lieu of flowers, the family has requested contributions to the Peter Young Housing, Industries and Treatment, 40 Eagle Street, Albany, NY 12207