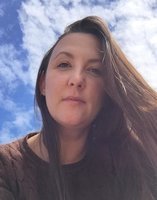 Susan Ann O'Connell
In Memory of Susan Ann O'Connell 1952 - 2019
Susan Ann O'Connell 66 of Cohoes NY, passed away on Wednesday February 27, 2019, surrounded by her loving family. Susan was born June 21, 1952 in Bronx, NY to the late Selma (Nelson) and Israel Rivera. She was predeceased by her husband Sean O'Connell of California in 2000.
Susan always lived life to the fullest living in many places throughout the country. From New York to California, Nebraska and thankfully back to New York to be closer to her family. Susan attended Albany Business College and received her Associates Degree in May 1987. She worked in the business office at Glennpeter Jewelers for several years and also at the U.S. Postal Service. Susan always worked hard and gave her all to her employers. Susan enjoyed meeting new people and was always friendly, outspoken and brutally honest in the most loving way. Anyone who met Susan never forgot her. She touched many lives and was an inspiration to love everyone as an equal, that no one is perfect and to smile no matter how hard life may get.
Susan loved reading books, mostly mystery, science fiction and fantasy novels. She also loved knitting, making hats, scarves and blankets. Her favorite things to do was to play poker with her family and for the past several summers would really love going to camp with her sister on Sacandaga Lake. Anything that involved being around her family was most precious to Susan.
Susan was so very loved and cherished by her family leaving behind her daughter, Lynette Rivera, siblings, Linda Ortiz, Israel Rivera (Cathy), Patricia Rivera-Keaney (John), and Robert Rivera. She was 'Ti Ti Sue' to all her nieces and nephews, Nicole Harmon (Chris), Victoria Dooley (Richard), David Ortiz (Angela), Jacqueline Rivera, Thomas Rivera, Jesse Church, Alex Marshall (Alex), Erick Rivera, and Elizabeth Keaney.
Family and friends are invited to attend a Memorial Gathering to remember Susan, on Saturday, March 23, 2019 from 4 to 7 PM at the Riverview Funeral Home, 218 2nd Avenue, (corner of 104thSt.), Lansingburgh. A memorial service will follow at 7 PM with Deacon Bob Sweeney officiating. To honor Susan's wishes there will also be a Celebration of her Life in the summer on Long Island.
Susan's family is very thankful for the caring staff at the Schenectady and Saratoga Centers for Nursing and Rehabilitation, Samaritan Hospital and St. Peters Hospital. With special thanks to Dr. Osvath.
Blessed to know how to cope, as we have been blessed with all your hope.
Blessed to be wrong so we could learn to be strong, blessed to find balance in the chaos of the storm.
There was nothing you had not done, so you taught us never to judge anyone.
You welcomed all within your pack, taught us to laugh, love, never look back.
Friends are family we choose, when we honor our loved ones we never lose.
We can all become what we wish to be, if we weave our dreams into reality.
When you love what you do, work becomes play to you.
You will always win, when you fight for what you believe in.
May the blessing of your smiling face, be found in the loving embrace, of those you left behind.
Susan O'Connell left us a light of love, for all left suffering in this sad time.