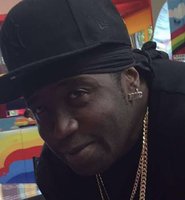 Gail Rowland Wetsel
Gail Rowland Wetsel
Surrounded by her loving family, Gail Rowland Wetsel entered into eternal peace on September 19, 2019. Born in Troy on April 17, 1943, she is predeceased by her father and mother, Randall and Irma Rowland. Gail was a loving mother to her daughter, Rachael Beaudry, and a loving, devoted, and especially proud grandmother to her granddaughter, Caitlin Beaudry. She is survived by her sister, Judith Amato, and her brother, Bruce Rowland as well as her nieces, Nicole Lang, Bridget Rowland, and Mallory Rowland and her great-nephew, Aaron Lang.
A 1961 graduate of Tamarac High School, Gail proceeded to graduate in 1963 from St. Catherine's in Albany. Her love of caring for infants developed into a dedicated desire to also care for the elderly as she went on to work many years at Woodland Village Adult Home in Troy. Gail went on to retire from RPI but yet pursued her selfless will to care becoming a private caregiver and best friend to many. Her unconditional love for helping was infinite as her passion for birds and all of God's creatures was undeniable. With open arms she adopted many birds in need of homes and the stray cats always knew where to find her.
Gail will also fondly be remembered by her family and friends for her love of garage sales and thrift stores, always referring to her treasures as "brand new!". She enjoyed eating out, preparing her yearly corned beef dinners, and looking forward to annual dates with her granddaughter to the Schaghticoke Fair where you could always find her enjoying clams. She was also faithfully in the stands watching her granddaughter's softball and soccer games, cheerleading competitions, and barrel races.
At any given time you could find Gail watching Lifetime movies, Live PD, Ellen, or waiting to see Steve Caporizzo's Pet Connection and often calling Rachael or Caitlin just before to guess if it would be a cat or a dog. And if you needed a quarter, well, she always had one for you. Ask anyone and they will surely have a story to share, tell you she was a good friend, and that she will truly be missed by all.
A Memorial Gathering to celebrate Gail's life will be held at the Riverview Funeral Home, 218 2nd Avenue (corner of 104th St), Troy on Thursday from 5 to 7 pm. Relatives and friends are invited to attend.
In lieu of flowers contributions can be made to the Mohawk Hudson Humane Society, 3 Oakland Ave., Menands, NY 12204.