In Memory of
Michael J. Morris, Sr.
1947 - 2017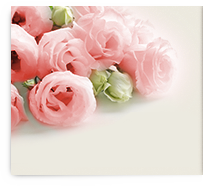 Obituary of Michael Morris, Sr.
TROY
Michael J. Morris, Sr., 69, of Troy, passed away after a very brief and unexpected illness on February 26, 2017 in the home of his daughter, and was surrounded by his loved ones.
A son of the late Nicholas and Isabelle (nee' Mantello) Morris, Michael was born in Troy on March 2, 1947. A lifelong resident of Troy, he attended and graduated from local Troy schools. Michael obtained an associate's degree and was an English scholar and enjoyed a talent for writing and poetry.
Michael was a licensed inspector mechanic in the auto mechanics industry.
Throughout his life he did volunteer work, particularly serving the homeless. Sometimes he brought his children along with him on these occasions. He made a point to instill in his own children, meaning and appreciation for the little things in life, to recognize and value what was truly important, and to be grateful for what you have.
In his final days he became especially close to his grandchildren Annmarie (17) Hanna (9) when he came home to live with his daughter Erica and her family. This became a peaceful, comforting transition. During this special time, Dad, personally accepted Jesus Christ as his Savior, and for that we celebrate his reward. Although we miss his earthly presence, he is in paradise and at peace.
Michael leaves to cherish his memory, his children; Michael J. Morris, Jr. (Adeline) Diana Sage, Danielle M. Turino, Erica M. Navojosky (Joseph) Christina M. Morris (Marvin) and Brittaney Morris, his siblings; Theresa Phillips, Nicholas Morris and Elizabeth Morris, and 10 Grandchildren. Several nieces, nephews and cousins also survive.
Michael will be honored on his actual birthday, March 2nd. We will be sharing memories and celebrating his life at 5:30 p.m. at Riverview Funeral Home, 218 2nd Avenue (corner of 104th Street) Troy. The funeral home will be open for a period of visitation prior from 4 p.m. until 5:30 p.m.
In lieu of flowers the family would appreciate contributions in his memory to: The Community Hospice of Rensselaer County, 295 Valley View Blvd., Rensselaer, NY 12144
Please sign the family's online guestbook to express condolences.