"Our Home is Your Home, When You Need it the Most."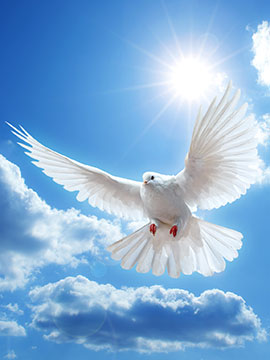 Obituary of N. Maurice Jones
N MAURICE 'MOE"JONES BORN IN BROOKLYN, NY ON AUGUST 29, 1961 DIED IN TROY, NY ON MARCH 13, 2019. HE WAS 57 YEARS OLD. MAURICE MOVED WITH HIS PARENTS AND SISTER SONJIA TO ALBANY, NYIN MAY, 1966 WHERE HE ATTENDED ST PATRICKS ELEMENTARY SCHOOL UNTIL GRADE 3 AND LATER TRANSFERRED TO PS 14. IN THOSE EARLY DAYS MAURICE PLAYED LITTLE LEAGUE BALL FOR SEVERAL YEARS AND IN 1972 THE FAMILY MOVED TO THE GUILDERLAND AREA AT THE FOOT HILLS OF THE HEILDERBERG MOUNTAINS. AN AVID OUTDOOR YOUNGSTER, HE SPENT MANY HOURS HIKING THE INDIAN LADDER TRAILS AND EXPLORING THE MANY CAVES IN THE AREA USED BY INDIANS WHO LIVED IN THE AREA MANY MANY YEARS AGO.

SUMMERS WERE SPENT IN SUMTER SC WITH GRAND PARENTS LEROY AND RUBY SCOTT AND HIS COUSINS AT "CAMP SCOTT" WHERE HE DISCOVERED ANIMALS AND GRASS, WHICH MADE HIM FALL IN LOVE WITH THE OUTDOORS. ON HIS VISITS WITH HIS GRANDMA CATHERINE JONES IN BRUNSWICK GA, HE DISCOVERED DIRT AND THE ATLANTIC OCEAN AND MY OH MY.

MAURICE ENROLLED IN FARNSWORTH MIDDLE SCHOOL IN GUILDERLAND AND TOOK ADVANTAGE OF THE SCHOOLS NEWLY DEVELOPED CLASSROOM STUDIES AND INNOVATIVE EXTRA CURRICULAR ACTIVITIES. MOVING ON TO GUILDERLAND HIGH SCHOOL HE ALSO PLAYED FOOTBALL AND PLAYED IN A SOFT BALL LEAGUE.

MAURICE LOVED THE OUTDOORS AND ONCE ENROLLED IN AND COMPLETED A SURVIVAL COURSE ON MT MARCY, THE HIGHEST POINT IN NEW YORK STATE. HIS LOVE FOR THE OUTDOORS LEAD TO EMPLOYMENT IN THE CONSTRUCTION FIELD.

MAURICE DEVELOPED TYPE 1 DIABETES AT AN EARLY AGE WHICH HE KEPT TO HIMSELF. HE NEVER LET THIS STOP HIM FROM LIVING A FULL LIFE. HOWEVER THE HARSHNESS OF THE OUTDOORS AND THE VARIOUS CONSTRUCTION JOBS COUPLED WITH THE DEVASTATION OF TYPE 1 DIABETES BEGAN TO TAKE IT'S TOLL AND HE EVENTUALLY LOST HIS OVER 40 YEAR VERY COURAGEOUS BATTLE AGAINST THIS DEVASTATING DESEASE.

MAURICE LOVED THE GUILDERLAND AREA NEAR ALL OF HIS FRIENDS WITH WHOM HE GREW UP AND WHEN FAMILY MEMBERS BEGAN TO LEAVE THE AREA AND MOVE SOUTH, HE REMAINED WITH HIS FRIENDS IN GUILDERLAND AND TROY IN THE BIRKSHIRE MOUNTIANS HE MADE FREQUENT TRIPS TO VIST FAMILY. HE HAD JUST BEGUN TO PREP HIMSELF FOR ENTERING A COLLEGE PROGRAM AT SUNY ALBANY.


MAURICE LEAVES 2 BEAUTIFUL DAUGHTERS YVETE MARIE AND GABRIELLE, HIS SISTER SONJIA, HIS MOTHER YVETTE AND FATHER NERO. THERE ARE UNCLES AUNTS MANY COUSINS AND MANY MANY MANY FRIENDS ALL OF WHOM HE LOVED DEARLY. HE MAY NO LONGER BE WITH US BUT HE CERTAINLY LEFT A PIECE OF HIS HEART WITH EACH OF US.
To send flowers to the family or plant a tree in memory of N. Jones, please visit Tribute Store
Memorial Gathering
1:30 pm - 2:30 pm
Monday, March 18, 2019
Riverview Funeral Home
218 2nd Avenue
Troy, New York, United States
(518) 235-5610