"Our Home is Your Home, When You Need it the Most."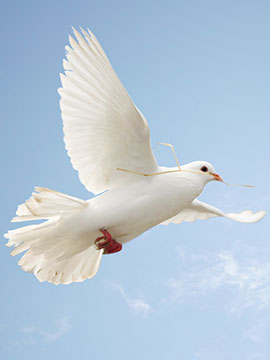 Visitation
12:00 pm - 2:00 pm
Monday, August 2, 2021
Riverview Funeral Home
218 2nd Avenue
Troy, New York, United States
(518) 235-5610

Get Directions
Memorial Service
2:00 pm - 3:00 pm
Monday, August 2, 2021
Riverview Funeral Home
218 2nd Avenue
Troy, New York, United States
(518) 235-5610

Get Directions
Obituary of David L. Evans
COHOES- David L. Evans was born in Washington D. C. on February 24, 1979 to Angela Davis-Evans and his father Faith Evans. David was the baby brother to Duuna, April, Rene, Renee, and Marcelleu ( Dusty) Evans. He was an inquisitive child who picked up on things quickly. David really loved learning new and different things. Two months after turning two years of age, he started reading fluently. David had no fear that small children are supposed to have, which would explain why at the age two he said..look mom and jumped down a full flight of stairs. He seemed to be a natural at math, and really enjoyed writing. I could go on with the usual things people put in obituaries, but I've always found that to be boring. Instead I'll just tell you about what mattered to David. More than anything....Family. David's brother Dusty was his everything from the time he could recognize him. They were inseparable. For a few years, people thought they were twins. Their father and I believed they had their own language that know one understood but them. There was nothing they couldn't share with each other. David looked up to his brother all his life. My son was jovial. He loved to laugh and it was infectious. I don't think anything made David more happy than being at a cookout with all of his family present. Anyone who knew David, liked David. Some of the best things about David was the fact that he didn't judge people, he never looked down on anyone, and he was accepting of everyone. David also had a deep love for his other siblings. They seemed to connected by more than just blood. They were connected by more than just spirit, his connection to Duuna, April, Rene, and Renee appeared to be a connection to the soul, just like with Dusty...... For my son.... David, take flight now my sweet boy. Spread those wings and soar. Look over us, all of us. I know that you'll always know how much we all love you. We'll all let you know with a smile when we think of you ,( and we'll do that a lot) a remembrance of your gentleness, when we feel your hugs. While you're soaring and see your mom, know that I am not empty. I'm so full of your love and your kind spirit. My soul and heart could never fill empty because you filled it so. With my entire being I know that you and your brother are the best thing I've ever done in my life. So soar my beautiful boy. I will deeply miss everything about everyday of my life. YOU ARE ETERNALLY LOVED.....GOODBYE MY SWEET BOY. Relatives and friends are invited to call from 12-2PM on Monday, August 2nd in the Riverview Funeral Home, 218 2nd Avenue (corner of 104th Street) Troy, where a memorial service will be conducted at 2 o'lock in the afternoon.
Share Your Memory of
David