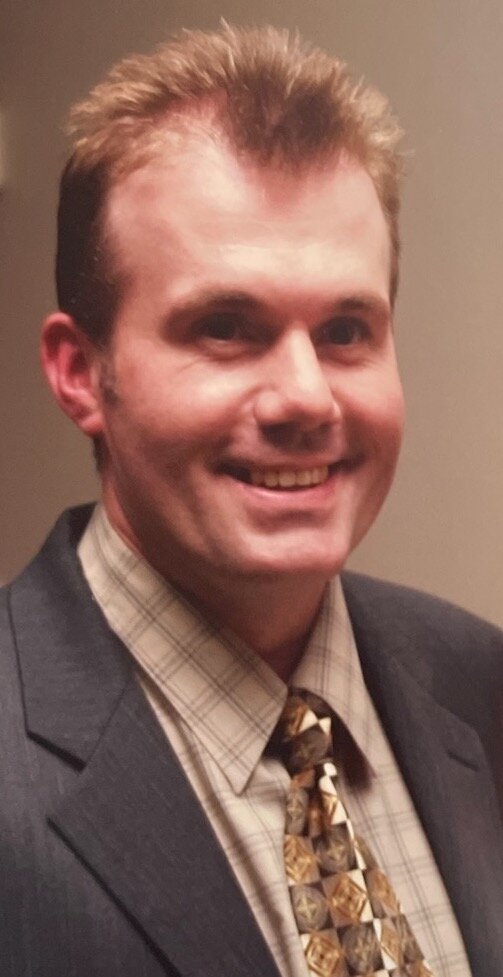 Memorial Gathering
2:00 pm - 4:00 pm
Sunday, August 20, 2023
The Riverview Funeral Home, Inc.
218 2nd Avenue
TROY, New York, United States
(518) 235-5610

Get Directions
Sharing of Memories
4:00 pm - 4:30 pm
Sunday, August 20, 2023
The Riverview Funeral Home, Inc.
218 2nd Avenue
TROY, New York, United States
(518) 235-5610

Get Directions


Obituary of Timothy William Russell
Timothy William Russell born May 26, 1970 in Troy, New York entered into eternal rest at Samaritan Hospital on August 15, 2023 following a sudden illness.
Tim was a lifelong resident of the "Burgh" living with his sister, Kathryn and her family until his death. He attended Lansingburgh Schools.
Since the age of 16, Tim worked as a meat cutter by trade. He possessed boundless energy and a fierce work ethic at his chosen career. He had been employed by Helmbolds Meat Market, Price Chopper and Hannaford markets for over 30 years. He suffered a traumatic injury with a bandsaw a few years ago and could not return to that line of work. He presently worked at Hannaford on Hoosick St. in the grocery department.
He loved completing jigsaw puzzles. His real passion was Texas Hold 'Em Poker where he dominated and loved to win. He played endless games of Gin Rummy with his brother and cousin on Saturday afternoons. He was exceptional in the game of Scrabble where it was known that some games could go on for hours competing with his brother-in-law, Bill Cooper, and others. Tim often challenged his opponents' words as he had an extensive vocabulary and a Scrabble dictionary at hand. Years ago he studied BudoKai Karate where he excelled, and was at that time in the best physical condition of his life. He emulated the master Bruce Lee and would often quote his philosophy on Resilience. "Empty your mind, be formless. Shapeless, like water. If you put water into a cup, it becomes the cup." Tim loved heavy metal, the music of Lorna Shore and Metallica. He also listened to the artists Adele, Halsey and Whitney Houston, who he thought of as "the best female vocalist of all time." Tim was proud of his Irish heritage. He loved a Celtic sweatshirt his sister gave him for his 40th birthday, and wore a St. Patrick of Ireland pin on his hat. He loved the color green. Tim had been known to play the lottery and had a penchant for scratch off tickets always looking for the big payoff.
Tim's struggles in this life were many, fueled by mental health issues and addictions from an early age. Tim possessed a great faith in God, represented by his daily wearing of his rosary and crucifix. He would encourage you to pray when life was difficult.
He will be remembered for his voracious appetite, intellect, sense of humor and his goodness. He was kindly thought of and regarded by many. He was loved and will be missed. Thank you to all who lent him a hand during his life journey, whether it be a ride, a home cooked meal, a place to stay, time for conversation or to just listen. You were there when he needed you.
"To live in the hearts we leave behind is not to die." He will remain in our hearts forever as the lost soul who had no rest here on earth.
Tim was predeceased by his parents, the late Thomas and Patricia Russell, his sister, Valerie Lynn, and a nephew, David Walion Parker. He is now reunited with them in heaven. He leaves behind a son, Michael Jones, 4 grandchildren, 5 siblings; Mary Alice, Thomas, Kathryn (William) Cooper, Christopher, and Amy (John) Treat, as well as several nieces, nephews, 3 great nephews with 2 more on the way, a great niece and many cousins.
Much gratitude to the nursing staff and physicians of Samaritan Hospital ICU for their compassion and treatment of Tim and his family during his time there. Special thanks to Drs. Farooq and Cheng, as well as Amie Cone, R.N. for their kindness and sympathy shown.
Cremation has taken place through the care of The Riverview Funeral Home, Inc.
Relatives and Friends are invited to visit with Tim's Family and may call from 2-4PM Sunday afternoon on August 20, 2023 in The Riverview Funeral Home, 218 2nd Avenue (corner of 104th Street) Troy, NY 12180. The visitation will conclude with a time to share special memories of Tim. All are welcomed.
Fond memories and expressions of sympathy may be shared with the Russell Family, online at: TheRiverviewFuneralHome.com


Share Your Memory of
Timothy