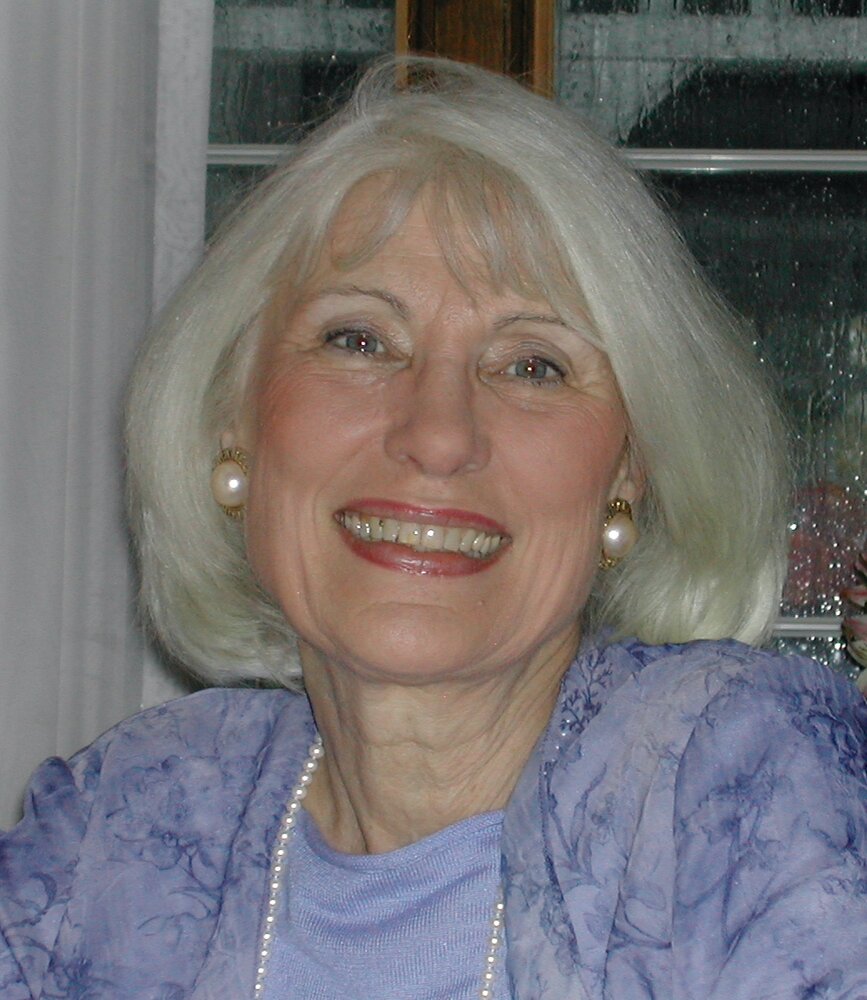 Obituary of Beverly (Hauser) Wittner Traa
TOWN OF COLONIE -
On Saturday, November 4, 2023, Beverly (Hauser) Wittner Traa passed peacefully at home overlooking the banks of her beloved Mohawk River, surrounded by her cherished family, and welcomed into the Light of His Face.
Beverly was born on May 3, 1936 to Julius and Audrey M. (Harblin) Hauser, in Schenectady, NY and was the granddaughter of New York State Treasurer Julius and Adela Hauser; and descendant of Henry and Elizabeth Botsford, pioneer planters and a founding family of Milford, CT in 1639.
In 1956, she married the love of her life Harold "Buck" Wittner, who was an investment banker and Navy veteran. They began their family and embraced every moment with their three children until Buck's death in 1968.
Beverly began her professional career operating a modeling and promotion agency, a natural outgrowth of her successful pageant competition and fashion modeling experience. The agency was located in Colonie Center through much of the 1970s where she enjoyed coaching aspirants in poise and self-confidence.
Building on her early business experience, Beverly joined Proctor's Theater in Schenectady, NY, where she successfully organized and orchestrated fundraising for the theater's interior restoration. Her passion for charitable service efforts included membership on the Board of Directors for the Lewis A Sawyer Shelter for Youth and Project Strive, the Red Cross, and the Albany Area Arts Council. She co-founded the Capital Region Women's Business Council serving as the first Chairperson, and was the Director of the Flight '83 Airshow, which featured the Navy Blue Angels.
Her community efforts caught the attention of the WRGB Television station (Ch 6) where she became the Director of Public Relations and Public Affairs in 1984. She developed "Coats for Kids" and was instrumental in creating the "CBS 6 Melodies of Christmas" where top local high school musicians perform a Christmas concert with all proceeds benefiting The Melodies Center for Childhood Cancer and Blood Disorders at Albany Med.
Beverly moved to NYS Department of Parks, Recreation and Historic Preservation, and served in the Communications Department until her retirement in 2000.
While working at NYS Parks, Beverly reconnected with long-time friend James Traa who had also lost the love of his life. Their friendship evolved and no one was more surprised to find love again. With the blessing and support of both families, they were married on May 12th, 2000. Together they enjoyed traveling to many countries, visiting their children and grandchildren and of course, an almost daily round of golf. Beverly and James lived happily in Troy until Jim's death in 2015.
Beverly and Jim found Saint Ann Maronite Catholic Church, where they received great joy in fellowship, devoting themselves to helping their community and were both honored as "Jewels" of the Church.
Personally, Beverly was an entertainer at heart. She enjoyed hosting celebrations of family and friends where she cooked with abandon, dressed with great style, sang with enthusiasm, and regaled with stories of her rich life history. Her passion for singing included lead vocals for the professional ensemble La Chic 'n Bones which held local gigs for several years. A description of Beverly's interests would be incomplete without mentioning golf. While many family and friends will recall countless enjoyable rounds, she is also remembered for her Empire State Senior Games Championship with husband Jim Traa on her bag.
Beverly gave special attention to her relationships with family and friends. She joyously curated special notes in which she shared congratulations, stories, and love. She is lovingly remembered by her beloved children, Therese Wittner, Hal Wittner (Dawn), and Natalie Wittner Kirchner (Bob); her wonderful step-children James Francis Traa (Claudia), Laura Traa Neville (Andrew), and Michael Traa (Stacey); and thirteen grandchildren, Megan Wittner, Coleton Kirchner, Carly Kirchner Hall (Matthew), Ross Traa, Kendall Traa Sebo (Justin), Brenna Traa, Christian Neville, Davis Neville, Hunter Traa, Sydney Traa, Jackson Traa, Adelaide Traa, and Charlotte Traa. She is also survived by her loving nephews, Christopher Dowaliby (Cape Coral, FL) and Jeffrey Smith (Bonita Springs, FL), as well as her devoted sister-in-law, Marilyn (Lulu) Hauser and devoted cousin, Arlene Clements-Musante.
Beverly was pre-deceased by her brother James Hauser, sister Audrey Hauser Finson, and dearest friend, Ursula Garreau.
On Thursday November 9, at 1pm, there will be a Calling Hour at Saint Ann Maronite Catholic Church, 1919 3rd Avenue, Watervliet, NY 12189; followed by a 2pm Mass of Christian Burial. Interment will immediately follow at Vale Cemetery, Brandywine Avenue, Schenectady, NY.
In lieu of flowers, it is respectfully requested you consider a donation in Beverly's name, to Saint Ann Maronite Catholic Church, 1919 3rd Avenue, Watervliet, NY or American Cancer Society, 1 Penny Lane, Latham, NY 12110.
Fond memories and expressions of sympathy may be shared with the family, online at: TheRiverviewFuneralHome.com


Share Your Memory of
Beverly